A now-legendary game series once began with the saying "War. War never changes." It's a poignant quote, speaking to the cyclical nature of war and humanity, but if there's one thing we've learned from epic feudal war strategy game Lords Mobile over the years, it's that war is always changing. It has to, otherwise how are you going to keep tens of millions of players enraptured in its endless throne war?
A big part of why Lords Mobile has held the mobile strategy throne for so long is its evolution over the years, which has seen new features added like Dragon Arena (guild vs guild battles), Vergeway (tower defense game mode), Artifact system and many more. It had also hosted dozens of grand events in that time, with its latest one, The Ultimate Guild 2022, starting today and giving players three weeks to claim all kinds of regal prizes.
But before we get to that, what really is Lords Mobile?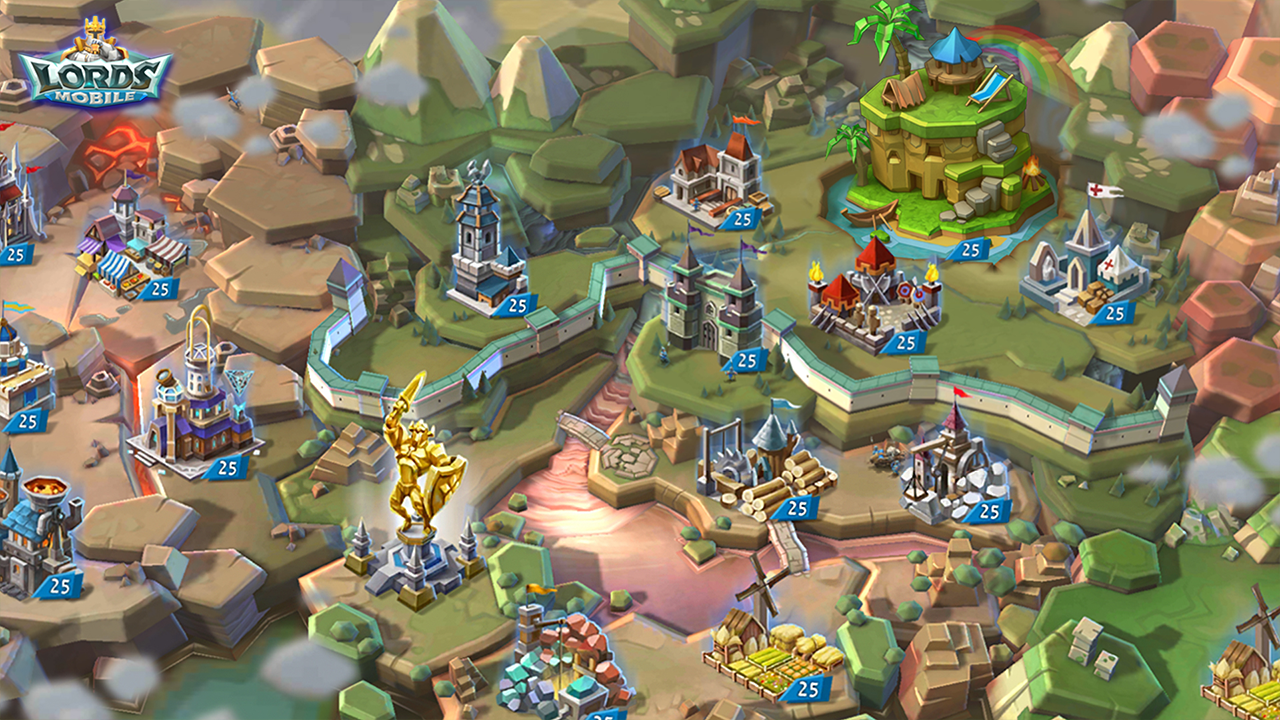 The premise is simple: you come into possession of a small feudal fiefdom, and with a mix of alliances, town management, and battles against other players, you expand that into a kingdom. Yes, if you've been watching a certain TV show about royal successions and conflict in a fantasy dragon-filled world (and are sad its first season is now over), then Lords Mobile is perfect for acting out your feudal fantasies.
Once you secure your home castle, forge alliances, and build up your armies, you'll need to recruit worthy heroes to lead them into the fray against rival kingdoms with the same expansionist ambitions as you. You can even send your finest heroes out on expeditions to fight colossal creatures in the wild to build up their skills and claim precious treasures, all of which will serve your cause.
Has that description got you envisioning yourself on gem-filled thrones and riding your royal steed into battle? 
Good! Now, onto the event…
The Ultimate Guild 2022 Event (Nov 14 – Dec 3)
During this celebratory time, there are other great ways to claim prizes too, thanks to this year's Ultimate Guild, which will give the bravest and most committed players plenty to fight for. Here's how the next few weeks will shape up:
Week 1: Battle Ready!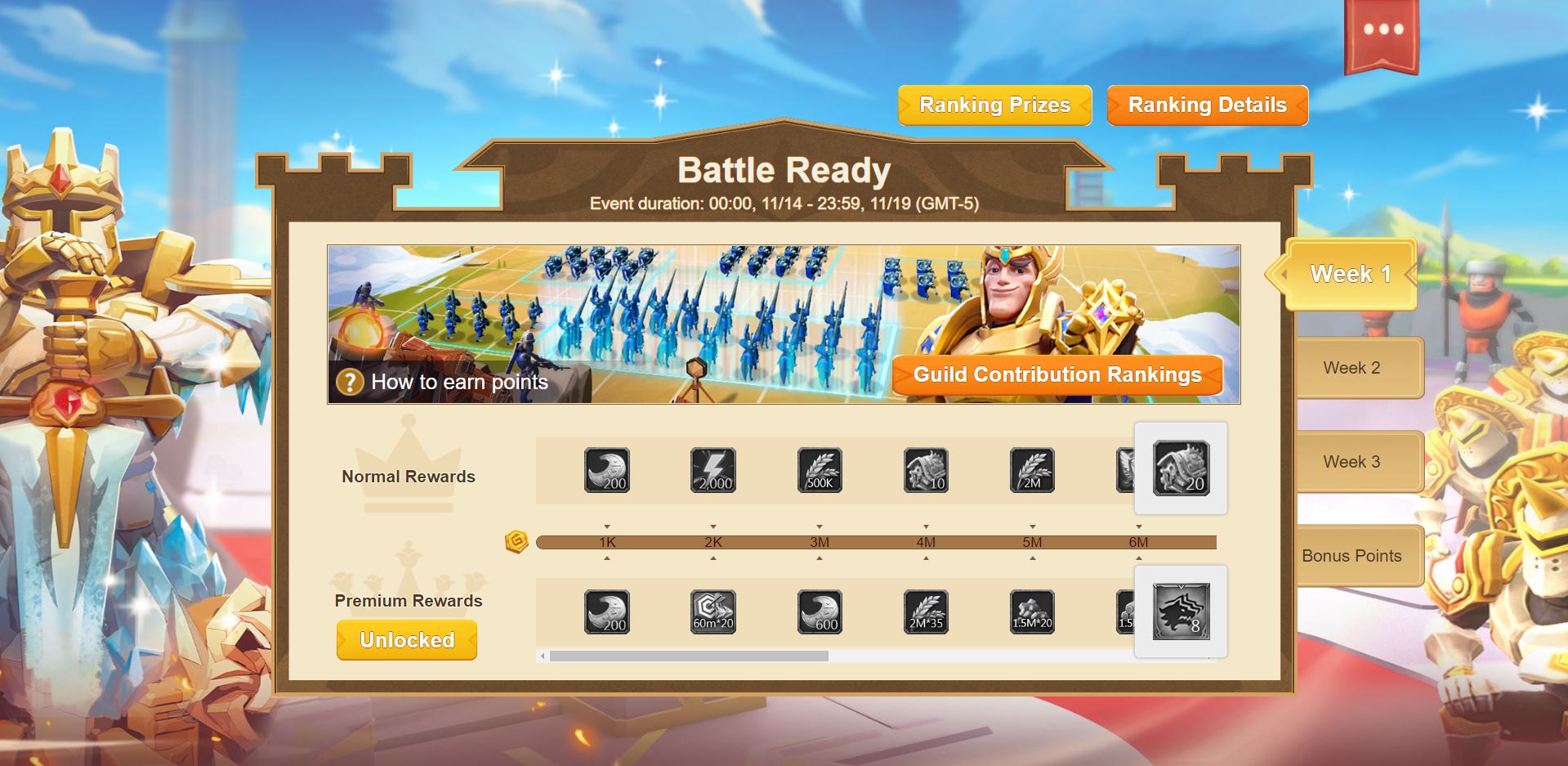 Sounds the horns and muster your troops for war. During this phase, you train troops to earn event points–the higher the level of troops, the more points you earn (and there's a secret mystery task too).
Week 2: Spending Season!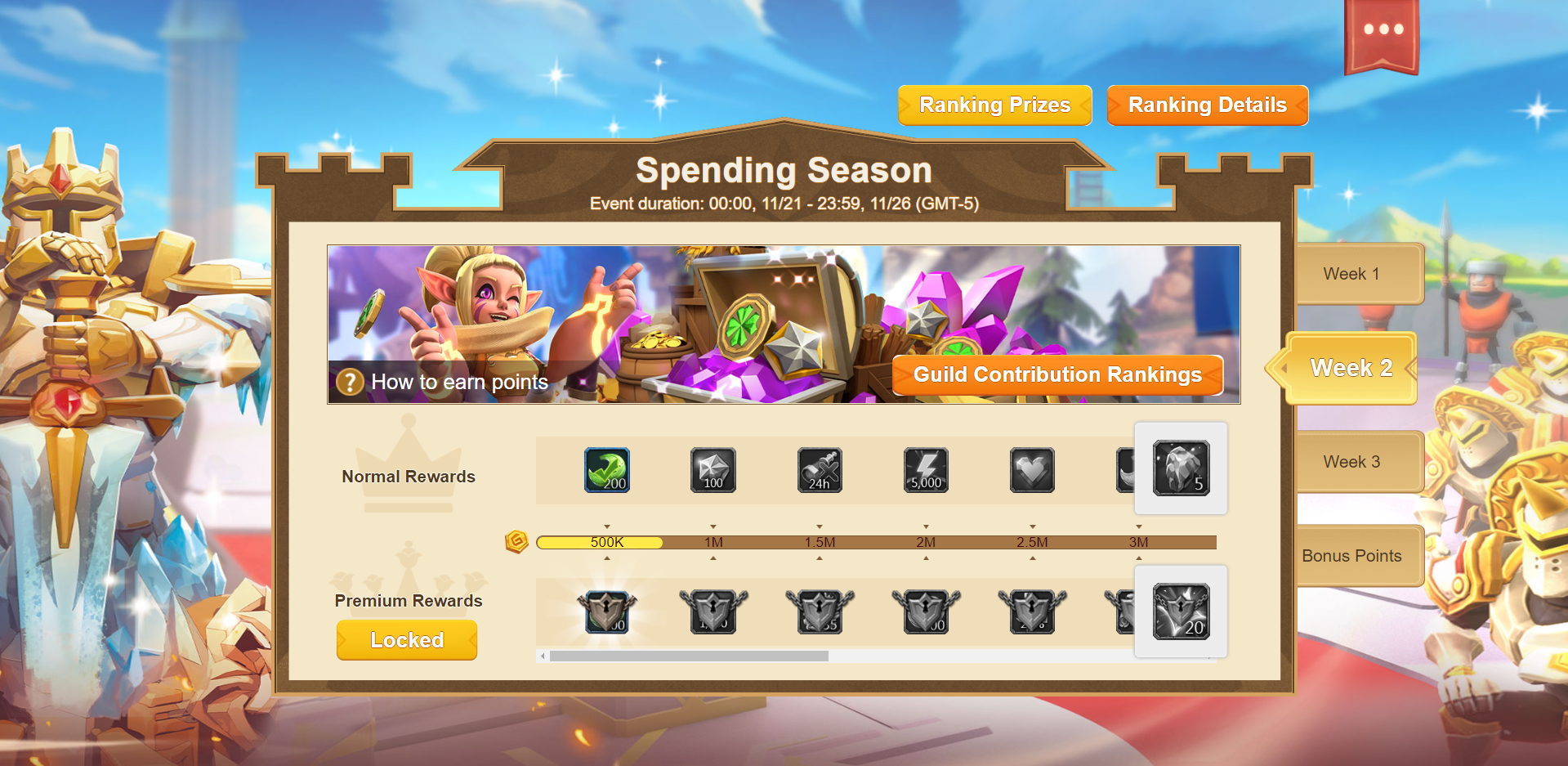 No point sitting on that hard-earned plunder forever. Spend Gems, Artifact Coins, Holy Stars, and other items, earning points for doing so.
Week 3: License to Kill!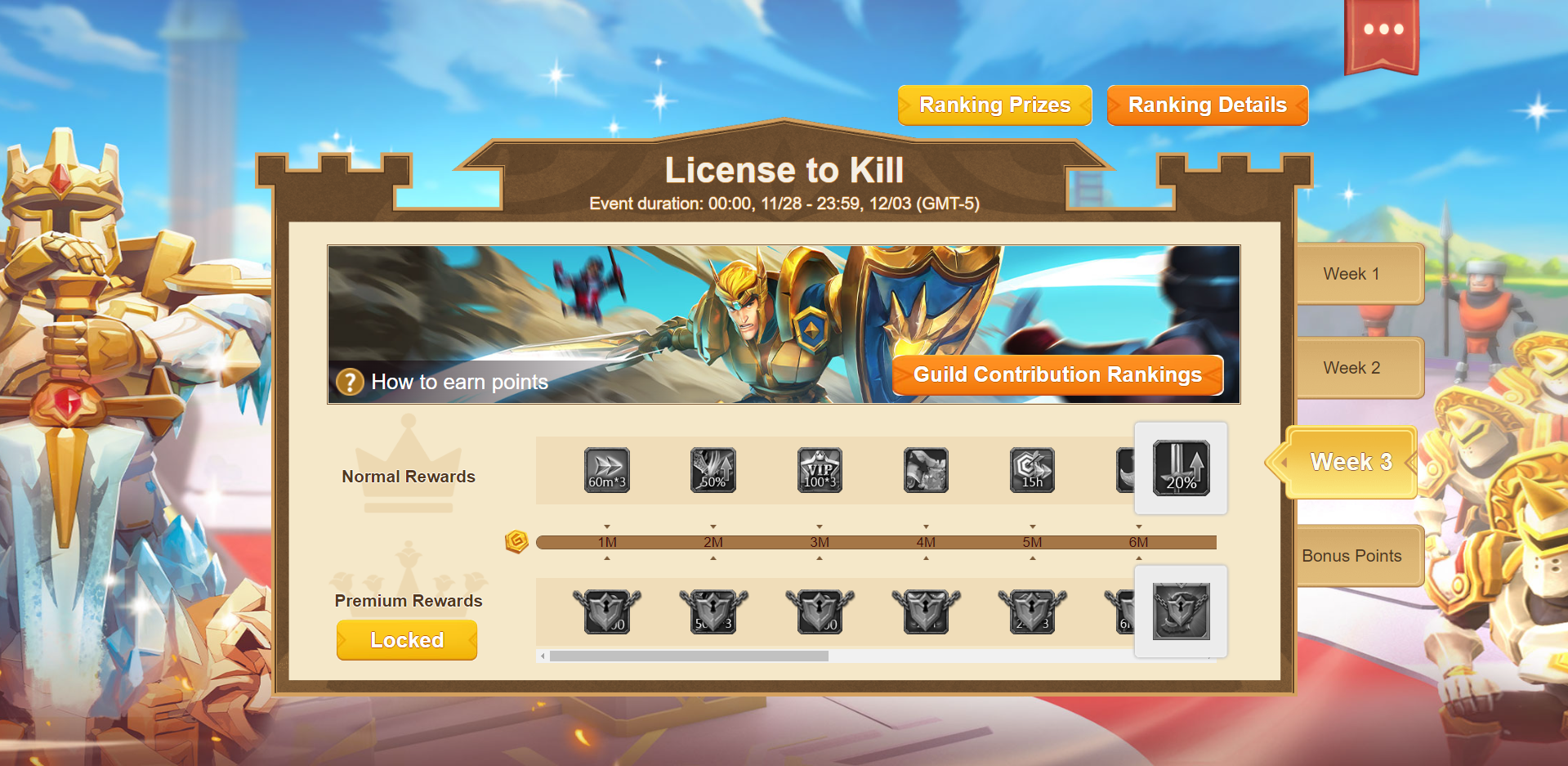 The grand final of the event is, as ever, war! Earn points for every troop you defeat on the battlefield. 
For each week of the event, the top 100 players and Guilds will receive all manner of rare items– Artifact Coins, Lunite, Wolfpack Sigils, Mystic Carpets, Epic Crimson Manes, and plenty more. Not only that: the top player each week will win an iPhone 14 Pro Max 2256G, and the top 100 players and Guilds over the entire event will get exclusive rewards unique to this specific event.
So fire up the smithies and fill up the training grounds, because the latest chapter of Lords Mobile's ever-changing war is upon us! For all the latest happenings on this event and the wider world of Lords Mobile, check out the game's official Facebook page. You can download Lords Mobile for free from the Google Play Store, App Store (opens in new tab), or Steam.  
Need-To-Knows
1. Different challenge quests will be available each week and completing them will grant points. No points will be awarded if the quests are completed outside of the specified time period. (Visit the event page for more details.)
2. Purchase any 5 US$4.99 or above packs to unlock better rewards. (Purchase of the packs must be made during the corresponding event period. Purchases made for the previous week will not count toward the total for the current week.)
3. The ranking is refreshed every 5 minutes. If the ranking does not update for you, please close and reopen the ranking screen.