Bank of Japan Governor Haruhiko Kuroda is holding a press conference about monetary policies in Tokyo.
Key quotes
Global economic slowdown has been observed, and Japan's inflation is expected to decelerate from 2023.
More to come…
USD/JPY update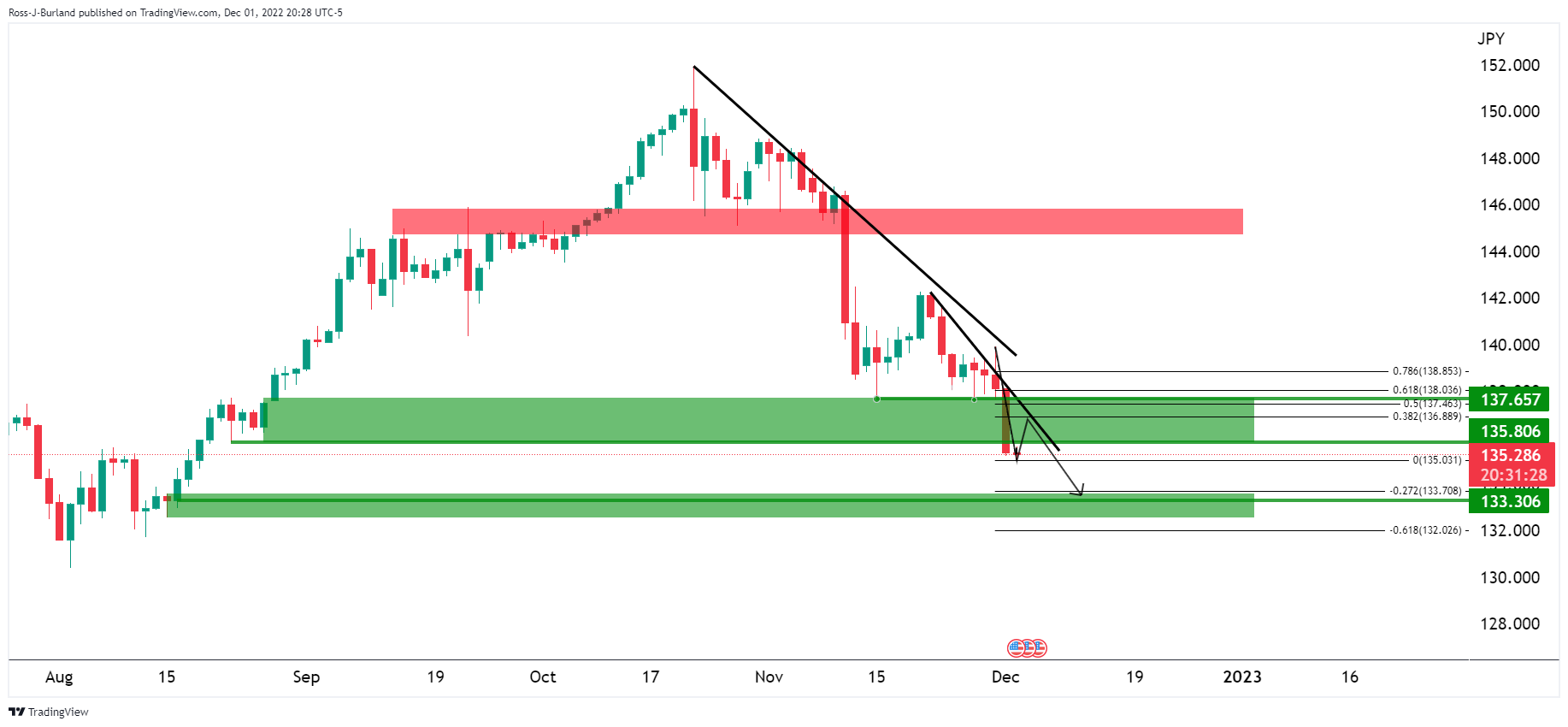 The price remains on the front side of the downtrend and that leaves the outlook bearish for the near future on an intraday basis. However, there are prospects of a bullish correction in the lower time-frames so long as 135.00 can hold up: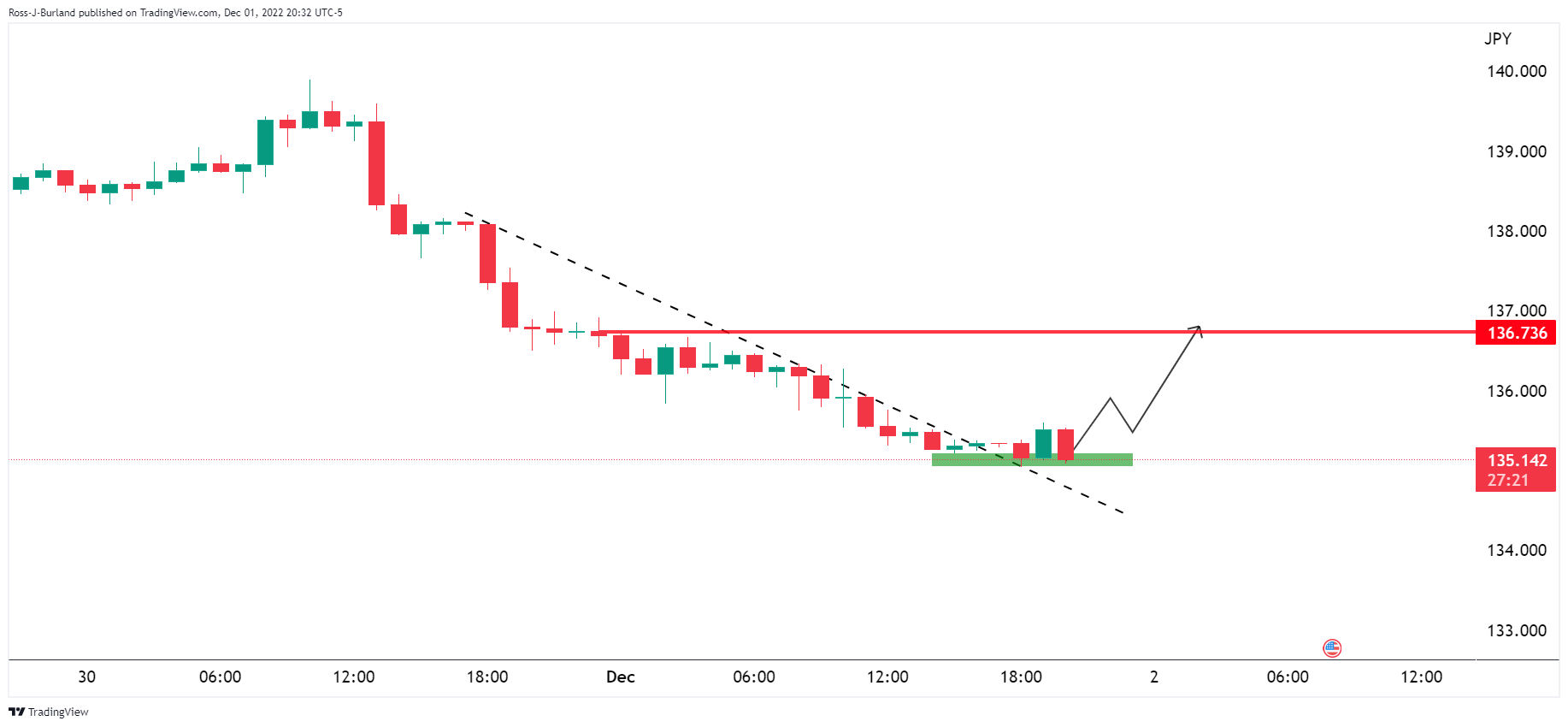 About BoJ governor Kuroda
Mr Kuroda exercises general control over the Bank's business. He is in charge of the Internal Auditors' Office.