Bank of Japan Governor Haruhiko Kuroda said on Thursday that Japan's economy is picking up and is likely to recover as the impact of supply constraints and the pandemic eases. 
Key quotes
Japan's economy is likely to recover as the impact of supply constraints, pandemic eases.
    
Uncertainty regarding Japan's economy is extremely high,
    
Must be vigilant to the impact of fx, market moves on the economy, and prices.
    
BoJ will maintain an easy monetary policy to sustainably, and stably achieve 2% inflation accompanied by wage growth.
    
Japan's consumer inflation is likely to slow back below 2% next fiscal year.

Japan's consumer inflation recently exceeded 2% but that is almost entirely driven by firms passing on rising import costs to consumers.
    
Must leave room for policy response to ensure japan never returns to deflation.
    
We may be seeing slight signs of change in firms' cautious sentiment that was behind prolonged deflation.

Merits of boj's current policy outweighing costs, but aware of need to be mindful about costs of prolonged easing.
    
Pace of raising japan's negative interest rate will be among key factors when boj debates exit strategy.
    
Another factor is how to adjust boj's huge balance sheet.
    
We are not in stage where we can immediately debate, lay out details of exit strategy.
USDJPY update
Meanwhile, USDJPY has been a wild ride over the course of this week: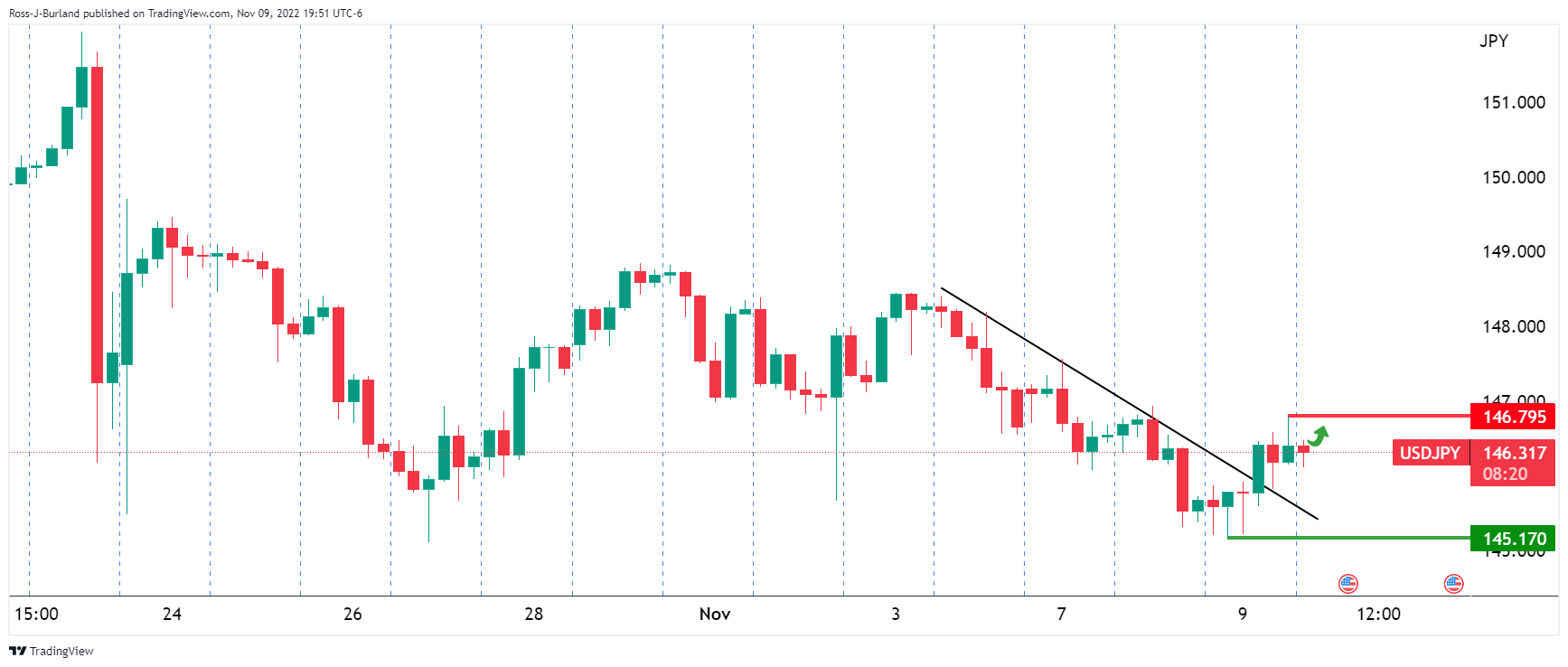 The 4-hour chart offers a bullish bias on the backside of the trendline that has formed as a consequence of the month's downtrend that has come to an abrupt halt.